Love Knives?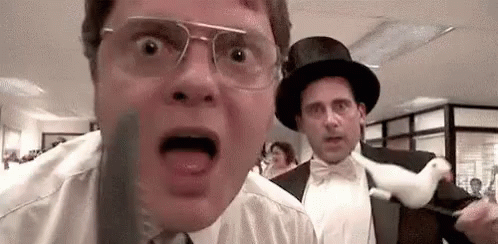 We do too. That's why we've comprised a list of the coolest knives on the web.
1. Such as this Actual Ninja Sword:
All black, 18 inches, and etched with calligraphy, this authentic piece is sure to be the talk of the party!
2. Or this Mystical Dragon Dagger:
With an acid etched blade and handle shaped like a dragon, this piece is complete with a matching sheath.
3. A Paracord-Wrapped Knife:
At just 6 inches, this knife is compact enough to be brought anywhere! The neck chain and impact resistant sheath allows for instant access when needed. Plus, its wrapped in durable survival Paracord rope, which can be unraveled at any time in an emergency. Comes in Green or Black.
4. This Multi-Use Knife/Seat Belt Cutter/Window Punch:
With a matte black blade and silver handle, this knife is as cool as it looks. At 4.5 inches folded, it is compact enough to be carried anywhere, and doubles as a seat belt cutter and window punch for any auto emergency.
5. A Wild Animals Dagger Set:
Can't get enough of the Dragon Knife? There's a matching set complete with the Dragon, Wolf, and Eagle Knife. Bonus: comes with a multi-use sharpening stone.
6. This Escape Knife...Hidden Inside a Fifty-Cent Coin:
This is as covert as it gets. The round blade made of quality Japanese steel will cut cord, rope, duck tape, plastic zip-ties, and many other non-metal materials.
7. A Seventeen Function Pocket Knife:
Not 15, not 16... 17 functions! This Stainless Steel 17 function pocket knife is a must-have for camping, hiking, backpacking, and everyday use.
8. This Marine Grade Heavy Duty Knife:
The Marine Devil Dogs Tactical Knife is a beast to say the least. Weighing in at 13.5 oz, this 10.5" knife features 1/4" heavy duty milspec 440 stainless steel full tang construction. The half serrated tanto blade features a smooth black tactical finish. Also included is tactical ballistic nylon sheath with featured utility pocket, including a sharpening stone.
9. A Knife/Rescue Whistle:
It features a 2.5" blade that locks in place within the plastic hard sheath, which features a built in rescue whistle for emergency situations. Gaps in the blade and handle make it super lightweight. Comes in Black and Orange.
10. The Fastest Assisted-Opening Blade on the Market:
Also includes locking safety and reversible pocket clip. Plus, it has a sleek satin finish.
We hope you enjoy these knives as much as Dwight Schrute would.